Eventide Media Center is ongoing analog horror series created by Aidan Chick. The series is currently non-canon. On November 5th on the Tempest Universe channel, the series was announced as Chick's current analog horror series that was being worked on. Its first episode was released on February 15, 2020. The channel was created on December 28, 2019. Although not confirmed, it's rumored that Eventide Media Center is the successor to Analog Archives, a now-completed series by Chick. The media center for the community Eventide Valley where it is used as a media center and library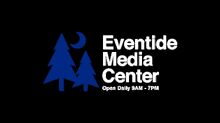 All current episodes as of November 3rd are all in season/library one. It's unknown if there will be another season.
Eventide Library 1:
Community content is available under
CC-BY-SA
unless otherwise noted.